In permanent contact with General Aviation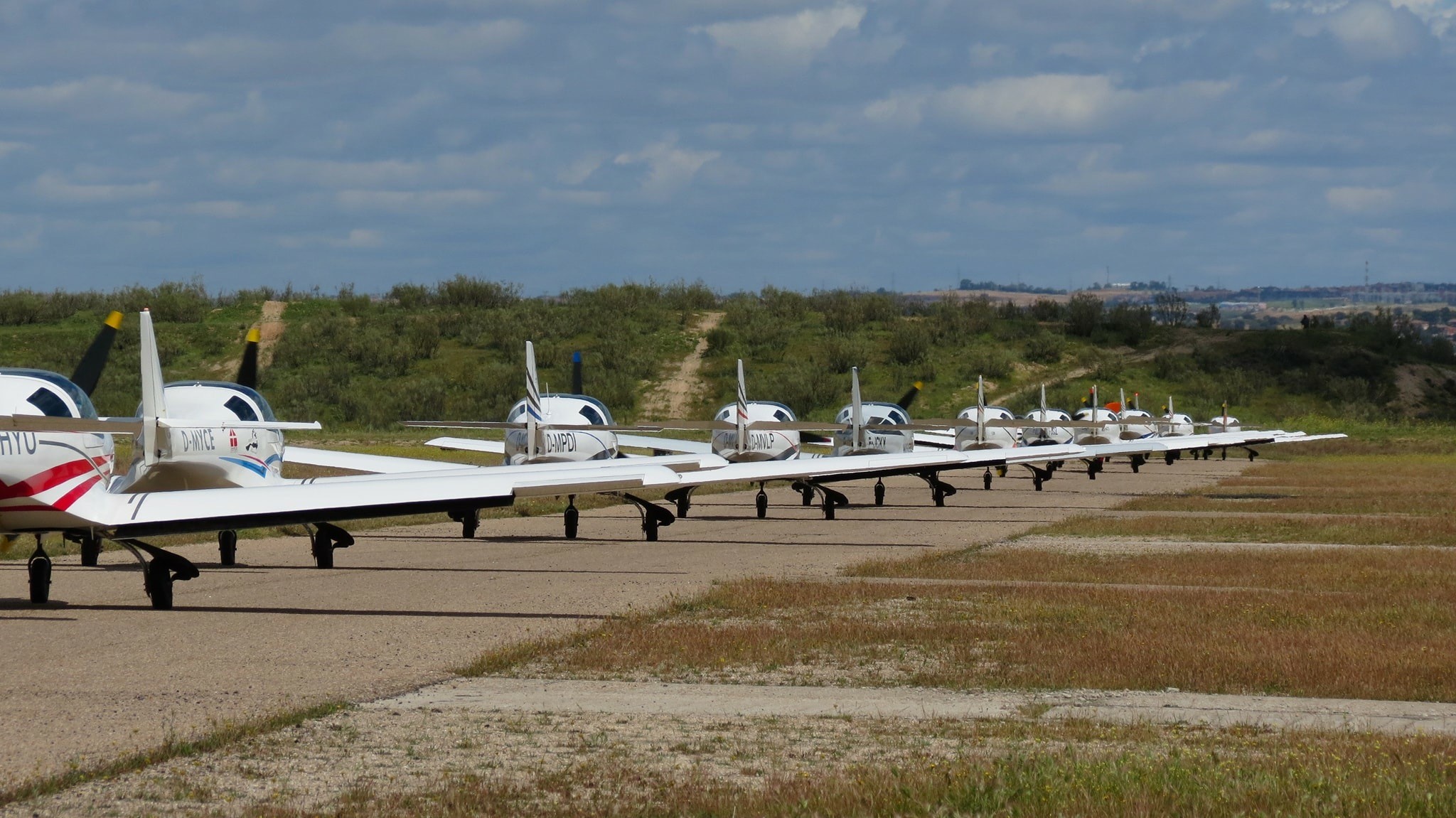 On the morning of Thursday 10 May, a group of 18 ultralight aircraft took off from Tangier Aerodrome (GMTT) for Totana (LETX) in Murcia. The ENAIRE Control Centre in Seville received aircraft frequency without prior coordination of the organisation or the secondary station (Casablanca ACC). In General Aviation, if you fly in a group or `air raid' mode, it is advisable to inform the ENAIRE's Operational Air Space Coordination Department about schedules, routes and submit a flight plan. This aforementioned service is available at ENAIRE.es.
The ACC Seville sector that received the southward-approaching aircraft is a sector used to VFR improvisation and quickly developed flight plans for the ultra-light aircraft. As the rally was mostly French (and some German) aircraft, these requested to fly in formation, so that with 7 flight plans the whole expedition was catered for.
Interestingly, the last person to see the aircraft off at the ENAIRE Control Centre in Seville was myself and the last German aircraft thanked us on the frequency. When transferring them to the Almeria approach sector (they were flying at 1500 ft or less), one of the aircraft reported a fuel emergency and they landed at Almeria Airport, which is only a 20-minute flight from Totana, final destination of the Chambéry Raid.
The serious complication occurred because when they were forced to land in Almeria, they could not legally take off from a controlled aerodrome. The Almeria tower manager, air traffic controller Francisco Blanco, took responsibility for the coordination between Aena, ENAIRE and the rally's organisation.

This process ended in my approval of the operation at the expense of Aena's service manager being in agreement. The air traffic controller on duty, Isaac Fernandez, on speaking to me, was instructed to leave a communications record and authorize take-offs. We also coordinated orally with the San Javier Air Base.
The director of Almeria Airport, Pablo Lazaro, coordinated with the Spanish State Aviation Safety Agency (AESA) and its airport manager to resolve the situation as quickly as possible for the participants of the rally. The AESA made the legislative solution dependent on effective coordination between Aena and ENAIRE, which was exemplary.
At this time, around 19:30 local time, ENAIRE's Southern Region Operations Director being informed, the formation of 18 aircraft left Almeria Airport and landed at Totana Aerodrome minutes before sunset (about 21:00 local time).
From here we would like to thank everyone: the ENAIRE air traffic controllers in Almeria, Seville, airport staff and rally members for their operational work and excellent coordination.
"Our thanks and that of the Chambéry Raid (France)-Dakar organization to the ENAIRE Control Centre in Seville and control tower in Almería. Thank you for your professionalism and extraordinary management of the situation we were faced with yesterday between Almeria Airport and Totana Aerodrome. By demonstrating efficiency and a prompt response capacity, by resolving and handling complex situations in our airspace, we were able to conclude the Totana stage as scheduled" Francisco González Latorre, CEO of Fly Global Luxury, Iberia A340 and VL3 pilot in the Chambéry-Dakar raid.
We have recently published the «ENAIRE guide for visual flight» which contains information on public and restricted aerodromes open to VFR flight and all aeronautical information for General Aviation. Also, it is available in paper edition.
ENAIRE's professionals will always do everything in our power to solve any unforeseen event and are there on the light aircraft frequency.