Human factors
The human factor in any complex system is critical for safety. Recognising the system's human element therefore not only leads to safer operations but also delivers optimised reliability and productivity levels.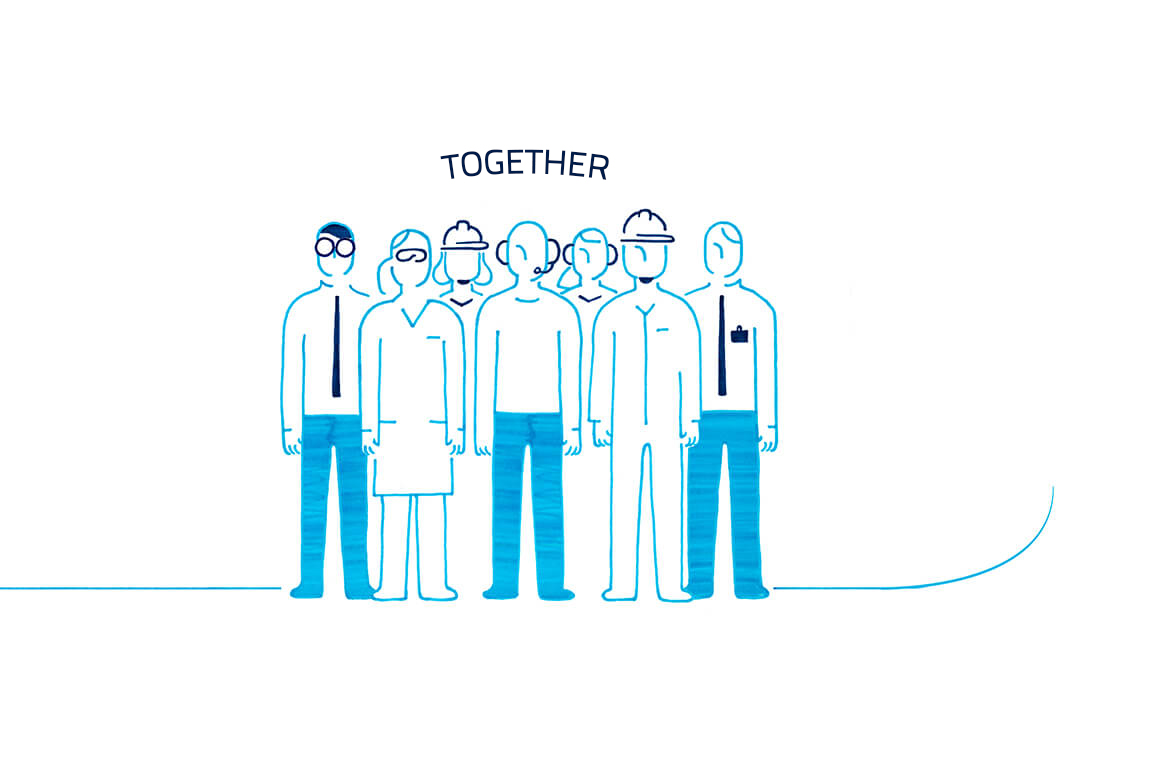 At ENAIRE we strive to firstly understand the human elements in our ATM system and then to manage any factor or influence that may positively or negatively impact human performance.
Regulation (EC) 1108/2009 sets forth the need to prevent fatigue among personnel who provide air traffic control services, considering factors such as sleep deprivation, disruption of circadian cycles, night hours, cumulative duty time and task sharing.
It also reflects the need to prevent ATC personnel stress and to consider principles regarding human factors in the planning and operation of ATC services.
Regulation (EU) 2017/373, scheduled to enter into force in January 2020, defines the human factor requirements specific to air navigation service providers. This regulation specifies that the provider must develop and maintain a policy relating to the fatigue management of air traffic controllers and the obligation to provide them with fatigue-prevention training programmes which supplement the training on human factors stipulated under Regulation (EU) 2015/340.
ENAIRE is working to implement a Fatigue Management System (FMS), a data-based means for the continuous monitoring and tracking of fatigue-related safety risks based on scientific principles and knowledge and on operational experience, which must be suitable for the specific peculiarities of air traffic control.
The benefits associated with the implementation of the FMS are:
Risk reduction through the identification of threats and the implementation of risk mitigation measures.
Training on risks and behaviour of personnel under the effects of fatigue, which makes it possible to identify its signs, and the adoption of mitigation measures.
Increase in employee satisfaction and therefore customer service levels.
Increase in flexibility, making it possible to adjust the day-to-day work of an operation with its initial plan.
Social dialogue: the use of transparent data entails having firm evidence to use in decision-making and to reach agreements with social stakeholders.
Additionally, ENAIRE implemented Team Resource Management in 2015, a training project for air traffic controllers which incorporates the Cockpit Resource Management (CRM) philosophy into the air control environment. More than 100 TRM facilitators have been trained so far, all functioning controllers with many professional profiles both in training techniques framed in facilitation and in elemental TRM concepts to train and promote among controllers.
TRM embodies key elements for controller skill development in training and was implemented with the support of a group of safety and human factor experts in ATC TRM trained at EUROCONTROL, experts in CRM, psychologists and trainers and, above all, thanks to an excellent team of air traffic controllers from across all the regions which provided volunteers to train as TRM facilitators for their colleagues in this pioneering ENAIRE activity.
They all gave a magnificent example of teamwork, from the application to the implementation of TRM at ENAIRE, implementing this training in record time within the organisation and proving popular among the air traffic controllers.
Ir al comienzo de la página