Directive details aaa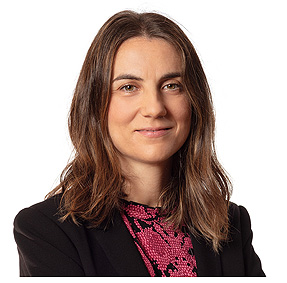 Subdirector general for Economic and Legal Planning of Secretariat of State for Economy and Business Support - Ministry of Economic Affairs and Digital Transformation.
Degree in Law and Business Administration from the Autonomous University of Madrid (2005).
María Sobrino started out at the Ministry of Industry, Tourism and Trade, where she was area manager in the EU Trade Policy Sub Directorate. She subsequently spent much of her career with the competition authority, first as area manager of the Sub-Directorate for Studies and, since the creation of the CNMC (October 2013), as deputy director of the rail sector at the Transport and Postal Industry Directorate.
From 2013 to July 2018 she served as deputy director for Studies and Reports at the CNMC's Competition Promotion Department. Subsequently, from July 2018 to July 2019, she was deputy director of Socio-Labour Policies at the Economic Affairs Department in the Prime Minister's Office. She is currently deputy director of Economic and Legal Planning at the Ministry of Economy and Business.